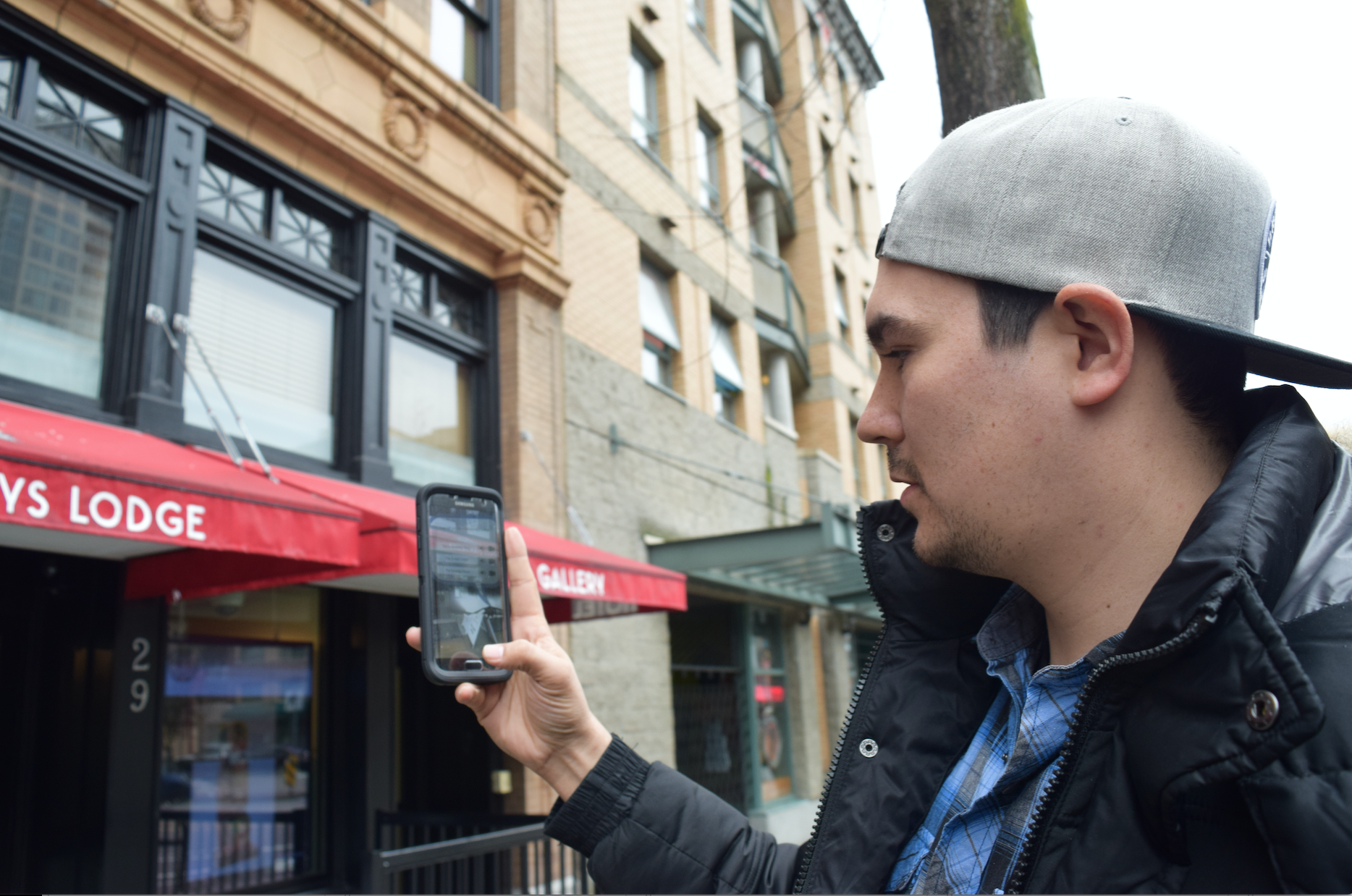 Adrian Duke showed me his phone while we stood outside Vancouver's Skwachàys Lodge. An animated raven popped up to tell me the story behind this boutique hotel, which houses Indigenous artists and their works. The raven was modelled on a commissioned painting by Garnet Tobacco, whose other paintings are on display inside the gallery.
Skwachàys Lodge used to just be another hotel until the nonprofit Vancouver Native Housing Society took it over, in 2011. Squamish Nation Chief Ian Campbell named it after the once-marshy land it occupies. Now, it houses Indigenous artists-in-residence, those at risk of homelessness who are given shelter-rate apartments, and patients who come from elsewhere in British Columbia, on Canada's West coast, seeking medical treatment in this city.
Duke, 30, is a member of the Muscowpetung Nation. He's developing a new augmented reality app—think Pokémon Go—to share Indigenous stories that are tied to physical places like this one. It's called Wikiupedia, and Skwachàys is one of its first geolocations.